Learn Why the Hydro Floss can Save You Hundreds or Even Thousands of Dollars in Dental Bills and Improve the Health of Your Gums and Teeth

The Hydro Floss Can Stop Bleeding Gums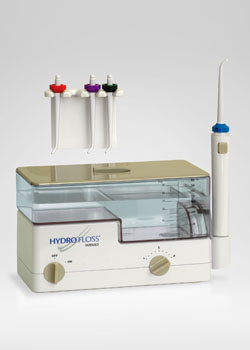 I purchased a Hydro Floss about 2 and 1/2 years ago and I still use it every day. It was the daily use of the Hydro Floss that caused my gums to stop bleeding at the dentist's office when they cleaned my teeth.

The Hydro Floss saved me from having a root scaling and planing procedure done. Thankfully, my gums no longer bleed and I no longer have tartar and plaque built up under the gum line.

A study done in 1993 showed the effectiveness of the Hydro Floss's hydromagnetics over irrigators that did not use them. There was approximately a 44% reduction in plaque and calculus (tartar) build up over the control group.

This simply means that the Hydro Floss is a superior tool for helping to keep harmful plaque from building up around and under your gum line and teeth. This helps to protect your oral health in ways that regular brushing and flossing may not always be enough to cover.


Saved From a Root Scaling and Planing Treatment
Like many people and for many years, I thought it was normal for the gums to bleed while the hygienist was cleaning them. If they bled a little while brushing or flossing, I thought that was normal too. Actually, nothing could be further from the truth.

One day I was told that I needed a special treatment called a 'root scaling and planing'. I didn't like the sound of that. They scrape deep under the gum line along the root surface to remove tartar and plaque. They usually give you an anaesthetic to reduce the pain and discomfort produced during this procedure.

I said "no". After doing a little research, I bought a Hydro Floss. I used it every day for about 5 months. When I went back to the dentist, they seemed amazed. The hygienist said that there was no more tartar buildup under the gumline. She said that I no longer needed a root scaling and planing!

The dentist said that whatever I was doing, I should keep it up. I was and still am absolutely delighted by these results.

Studies and my own personal experience attest to the power of the Hydro Floss to promote oral health. Frankly, I wouldn't want to be without the Hydro Floss. As I mentioned before, I still use it every day.
The Hydro Floss Reduces the Build up of Plaque and Tartar and Gives You a Clean Feeling

Sometimes after eating, regular brushing just isn't enough to give you a good clean feeling. That is where the Hydro Floss excels, it can blast away those food particles that gut stuck between teeth or in hard to reach places.

Plaque is the enemy. It causes both gum disease and tooth decay. We have to be constantly vigilant and on our guard to fight it. Plaque begins to reform almost as soon as it is removed. That is why you need to remove the plaque every single day.

If plaque is not removed, anaerobic bacteria begins to reproduce under it. Those anaerobic bacteria create toxins and the toxins are what attack your gum tissue and supporting structure as well as your tooth enamel. That is why plaque must be removed daily, to prevent these bacteria from proliferating and secreting their toxins.
When the dental plaque isn't removed regularly, those bacteria that grow under it begin to cause gingivitis and later gum disease. Gum disease is the number one cause of tooth loss among adults.
A study on the Hydro Floss showed a 44% greater reduction in calculus (hardened plaque) and 42% greater reduction in area when compared to the control group. This shows the power of the Hydro Floss over other oral irrigators.

The Hydro Floss is a powerful tool for oral hygiene. Many dentists and Hygienists recommend it. The Hydro Floss can help you to prevent gum disease or help stop an existing case and thereby save your teeth, gums and keep hundreds or even thousands of dollars in your wallet where they belong.

What I don't Like about The Hydro Floss

Is there anything I don't like about the Hydro Floss? Yes, there is. I just found out that the Hydro Floss company, even though they are based in the United States has the machines made in China. They didn't use to. They used to be made in the United States.
Another thing I don't like: The hose to my Hydro Floss broke after about 2 years of use. And I bought a new Hydro Floss because I didn't want to bother with trying to figure how to get a new hose, if they are even available.
Despite the negatives, I still really, really like my Hydro Floss and I will continue to use it. In fact, I use my Hydro Floss daily and I believe that everyone who has or would like to prevent minor or major gum health problems should use it after verifying with their dentist or periodontist.

The Hydro Floss comes with 4 different colored jet tips so the whole family can benefit from a single Hydro Floss unit. Get yours today and enjoy all the benefits and bonuses that come with it.
Remember to use Coupon Code A-PER10 to Receive your Bonuses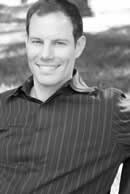 If you have any questions, you can call me or reach me at the email address below.



Warm Regards,

David Snape
913-269-6952
david @ oralirrigatordiscount.com
Happy user of the Hydro Floss oral irrigator and author of the book, "What You Should Know about Gum Disease"

PS. A study showed the effectiveness of the hydromagnetics that the Hydro Floss uses over that of non-hydromagnetic oral irrigators.

The Journal of Clinical Periodontology (May 1993; 20: 314-317). Click Here to read my brief notes on the study.

PPS: If you have any questions at all, feel free to give me a call at 913-269-6952 during reasonable hours, please. I'm on CST (Central Standard Time in the US)
PPPS: The Hydro Floss comes with a 30 day Money Back Return Policy. Might as well get it and start enjoying the benefits today.
---
The Hydro Floss Oral Irrigator

Free Shipping

PerioTherapy Toothpaste

AktivOxygen Compound

e-Book on Gum Disease

Special Report

Instructional Video

Optional Consultation

30 Day Money Back Return Policy


The Hydro Floss Oral Irrigator

Use Coupon Code A-PER10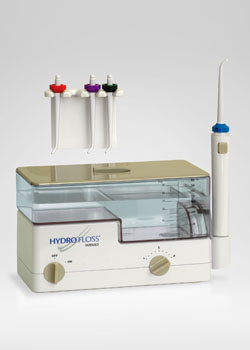 The Hydro Floss Oral Irrigator

Hydro Floss Review | Oral Health | Other Sites | The Hydro Floss | Contact
------------------------------------------------------------------
* This site is for information and entertainment purposes only. It does not seek to render advice, diagnosis or treatment. If you have or think you might have gum disease, gingivitis or any other oral health problem, consult with your dentist, doctor or periodontist for advice, diagnosis and treatment. The FDA has not evaluated any statements about the products on this page. Even though they accurately represent the experiences of the author of this page, it can not be guaranteed that you will get the same results.
Copyright 2007 OralIrrigatorDiscount.com

Coupon Code
A-PER10

Free Shipping





AktivOxigen Serum
Details ($20 Value)




PerioTherapy Toothpaste
Details ($14 Value)

Instructional Video ($15 Value)

Gum Disease e-book
Details ($30 Value)


Special Report Details ($10 Value)

One Hour Optional Phone Consultation
($50 Value)




30 Day Money Back Guarantee

Remember to use Coupon Code A-PER10 at checkout to get all of your bonuses

This is the best deal on the Hydro Floss Oral Irrigator.
Order by Phone: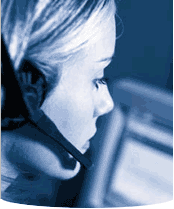 1-800-973-7374
Press or ask for Extension 2296
Request Coupon Code A-PER10 in Order to Receive Free Shipping and Your Bonuses
Available 8 am to 5pm, Mon-Fri PST (Pacific Standard Time - California)

Talk to a Live Person
913-269-6952 .
Available Every Day from 8:00 am to 7:00 pm CST

(Central Standard Time in the United States.)
Prefer email?
For Personalized Service
email: